Tri-Cities – Amazing Exterior Cleaning Services.
Exterior Cleaning in Port Moody, Coquitlam, and Port Coquitlam
COMMERCIAL & RESIDENTIAL
BEAUTIFULLY TRANSFORMED
Does your home need some extra love? At ClearView Home Services, we provide a reliable and cost-effective solution to keep your property looking fresh. Our experienced professionals use high-quality equipment for top-notch results - from Christmas light installations to Roof Washing and Pressure Washing; with peace of mind included, you will surely appreciate an effortlessly amazing look outside!
HIGH GRADE EQUIPMENT
Commercial grade equipment, cleaned and maintained after every use.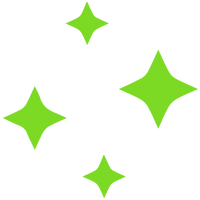 CURB APPEAL
Your Home or Business will look better than ever.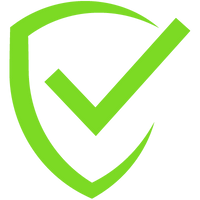 AMAZING GUARANTEES
Whatever service you get, we always got your back.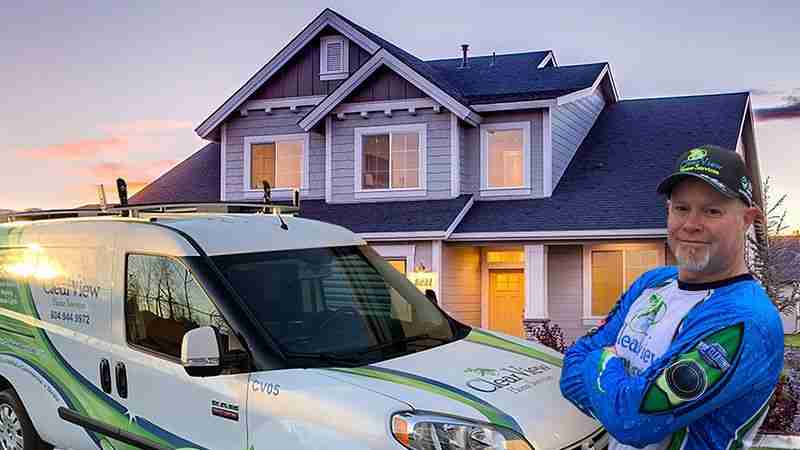 We Provide Awesome Exterior Cleaning Services in Tri-Cities.
ClearView Home Services offers you the best exterior house cleaning service experience you can get at reasonable and competitive prices. Offering results-driven quality service, peace of mind, years of experience, and all the latest quality equipment available to us.  Whether you're living in Port Coquitlam, Coquitlam, Port Moody and surrounding areas we are here to help.
OUR PROMISE
HAPPINESS FROM START TO FINISH.
Unlock your project potential with help from professionals! Connect to our courteous staff today and enjoy excellent service, get answers plus free quotes – without breaking the bank. Our team is passionate about making sure you're completely satisfied.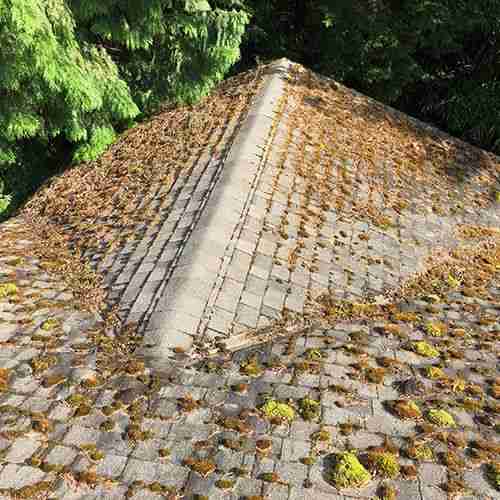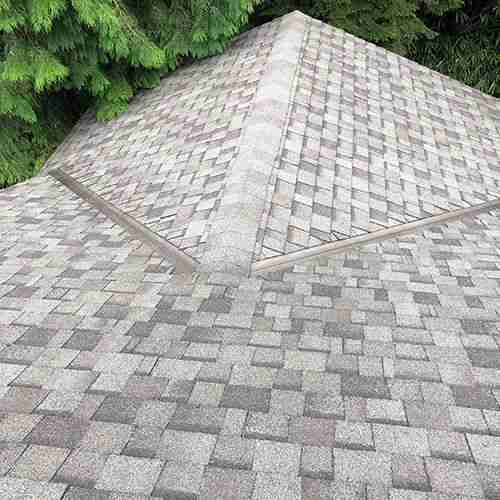 More About Exterior House Cleaning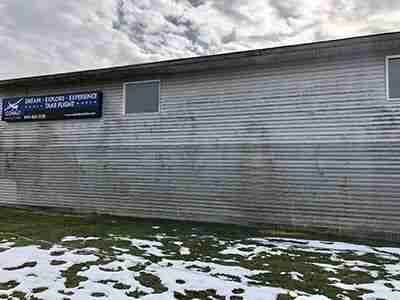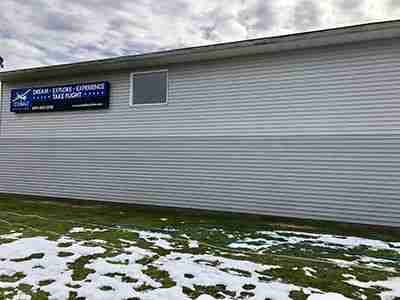 Our exterior cleaning services in the Tri-Cities area include offering services in Port Coquitlam, Coquitlam, and Port Moody.  We provide a range of exterior cleaning for your home or business. Exterior house cleaning services in Tri-Cities can mean cleaning anything that helps increase the curb appeal of your home or business.  Our exterior cleaning services have been to know to be very helpful in preventative and costly repairs down the road.
These can include window cleaning or window washing, pressure washing or power washing, gutter cleaning or eavestrough cleaning, roof washing or roof cleaning, house washing, soft washing, or low-pressure soft washing. There are many terms for the same service so we just want to make sure you know that we offer it all!
We are a full-service exterior house cleaning business that is here to serve you and to give you the best service you can get for a reasonable price.
We want you to be smiling from ear to ear when we are done.  Our goal is to give you the best possible service anywhere!
All of the exterior house cleaning services in Tri-Cities are performed safely and in accordance with Canadian safety standards.  Our techs are professionally trained and retrained to make sure they are up to date with the necessary knowledge and skills needed to complete all the work we give them.
We want to make sure you're happy and that why we offer a 100% Customer Satisfaction guarantee!  We want to show our community we are a business that can provide the best in class service, just look at our reviews page and see for yourself.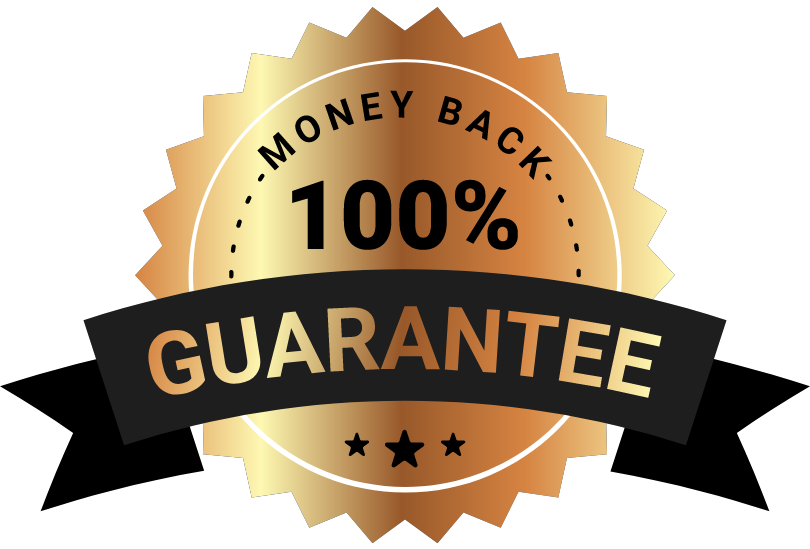 EXTERIOR CLEANING SERVICES
STANDING BEHIND
EVERY

PROJECT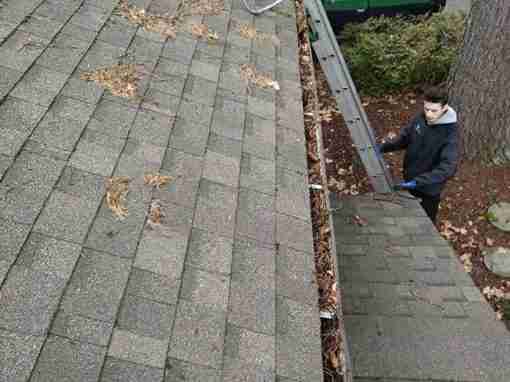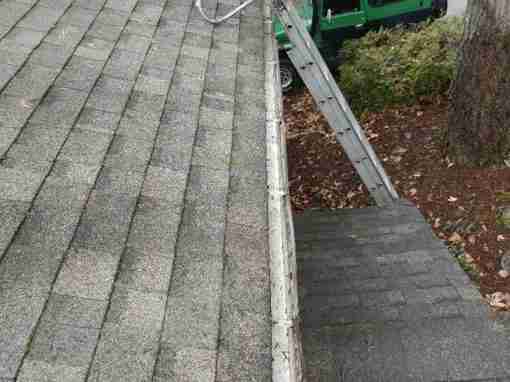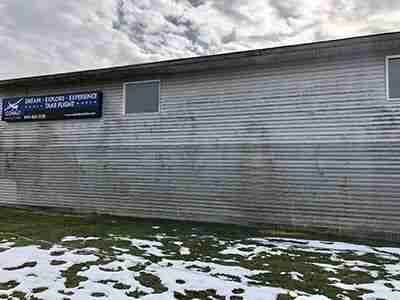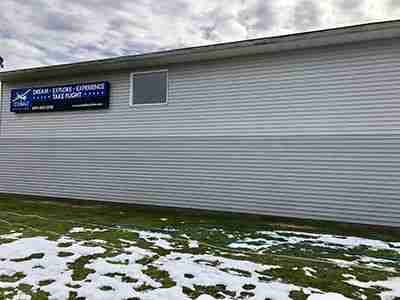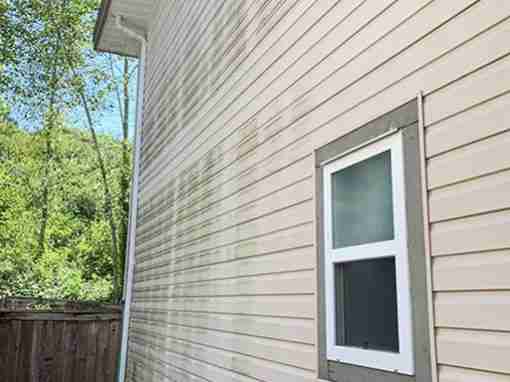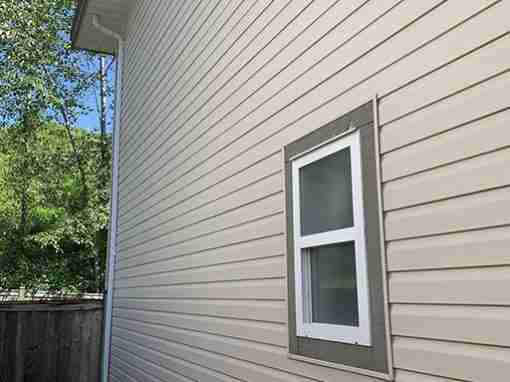 ⭐⭐⭐⭐⭐
WHAT OTHER HOMEOWNERS SAY
What You Can Expect From Us
Since 1988, Trust, Experience, Reliability, Value, and Satisfaction are our way of doing business!
Trusted & Experienced
We have more than 25 years of experience in the industry. We may not be "older than dirt", but we know how to deal with all kinds of it! With a proven track record of being a trusted business in the industry, you can be confident that we are up to date with today's newest exterior house cleaning methods and technology.
Value
You get what you pay for. If you're simply looking for the lowest price, we're not for you. If it's quality that you're after, then look no further. ClearView offers you the best cleaning experience at a reasonable and competitive price.
Reliable
When you make an appointment for your exterior house cleaning service, we show up for it on time and ready to go. If for some reason, we can't make it like due to bad weather, for example, we will notify you in advance. You can always count on us to give you the best in exterior house cleaning services!
Satisfaction Guaranteed
Our #1 priority is your complete satisfaction.  From your first experience with us until the job is done, our goal is to provide you with the respect you deserve.  We are a customer service business that just happens to provide exterior house cleaning services!
GET AN ESTIMATE TODAY
Providing you with the best experience possible, we will work with you to ensure you get the best service.  Trusted by your neighbors, you can be sure you'll get the best exterior cleaning services in Tri-Cities, guaranteed!  To request an estimate, just click the link below or simply call our office at