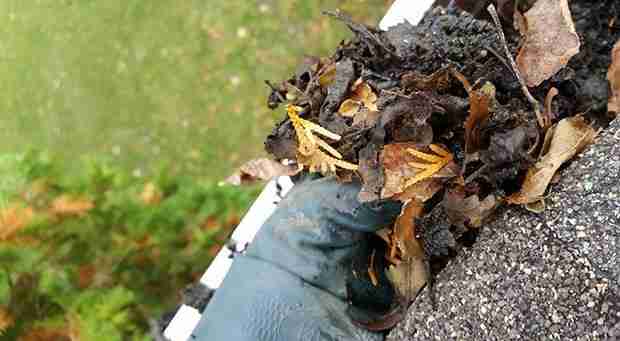 Providing You Awesome Gutter Cleaning in Burnaby, One Home At A Time.
If gutters are not cleaned regularly, clogged downspouts can cause thousands of dollars of water damage to your property. Most people believe that gutters need only be cleaned once a year – in the fall when trees lose their leaves. However, debris also falls in the spring, when trees bud and drop their seeds causing a build up a lot earlier in the year.
What You Can Expect From Us
Trusted & Experienced
We have more than 25 years of experience in the industry. We may not be "older than dirt", but we know how to deal with all kinds of it! With a proven track record of being a trusted business in the industry, you can be confident that we are up to date with today's latest gutter cleaning methods in Burnaby.
Reliable
When you make an appointment for your gutter cleaning service, we show up for it on time and ready to go. If for some reason, we can't make it like due to bad weather, for example, we will notify you in advance. You can always count on us to give you the best in gutter cleaning in Burnaby BC!
Value
You get what you pay for. If you're simply looking for the lowest price, we're not for you. If it's quality that you're after, then look no further. ClearView offers you the best gutter cleaning experience at a reasonable and competitive price.
Satisfaction Guaranteed
Our #1 priority is your complete satisfaction.  From your first experience with us until the job is done, our goal is to provide you with the respect you deserve.  We are a customer service business that just happens to provide awesome gutter cleaning in Burnaby!
Our Gutter Cleaning Process
The goal is to have clear running gutters all year round to take the water from your roof away from your house without damaging your home or landscaping.  Gutter Cleaning is very crucial to the safety of your home's foundation.  It is recommended to have them cleaned at least once per year.
Roof Debris Removal
We start the cleaning process by blowing and removing as much debris off the roof as we can. This includes loose moss, branches, and leaves. This is an important step to ensure that once gutters are clear, debris is not going to get washed, blown or rolled into your nice clean gutters during the next storm and cause blockage or water overflow.
Gutter Cleaning
Remove all debris from inside the gutters. This will always be done in the safest and most efficient manner. Debris will be removed by hand, a scoop, or a broom, but most effectively with a blower. This gets the most debris out including the roof shingle granules. It also means the tech spends less time on the roof cleaning the gutters which is safer for everyone.
Clean Up
This is just as important to us as making sure that the gutters are running properly. After we have completed the gutter cleaning service, we will use the blower to clean up any debris on the ground. Hoses are used to rinse anything that needs it, and brushes will be used to scrub anything stubborn. We want to leave your home in better shape than when we arrived.
Trusted By People, Like You
GET AN ESTIMATE TODAY
Providing you with the best experience possible, we will work with you to ensure you get the best service.  Trusted by your neighbors, you can be sure you'll get the best exterior house cleaning service anywhere, guaranteed!  To request an estimate, just click the link below or simply call our office at